Advertencia: si está leyendo esta historia con su gato cerca, es posible que desee ocultar la pantalla de su vista. De lo contrario, probablemente tendrá que hacer algunos trabajos de bricolaje en su propia casa.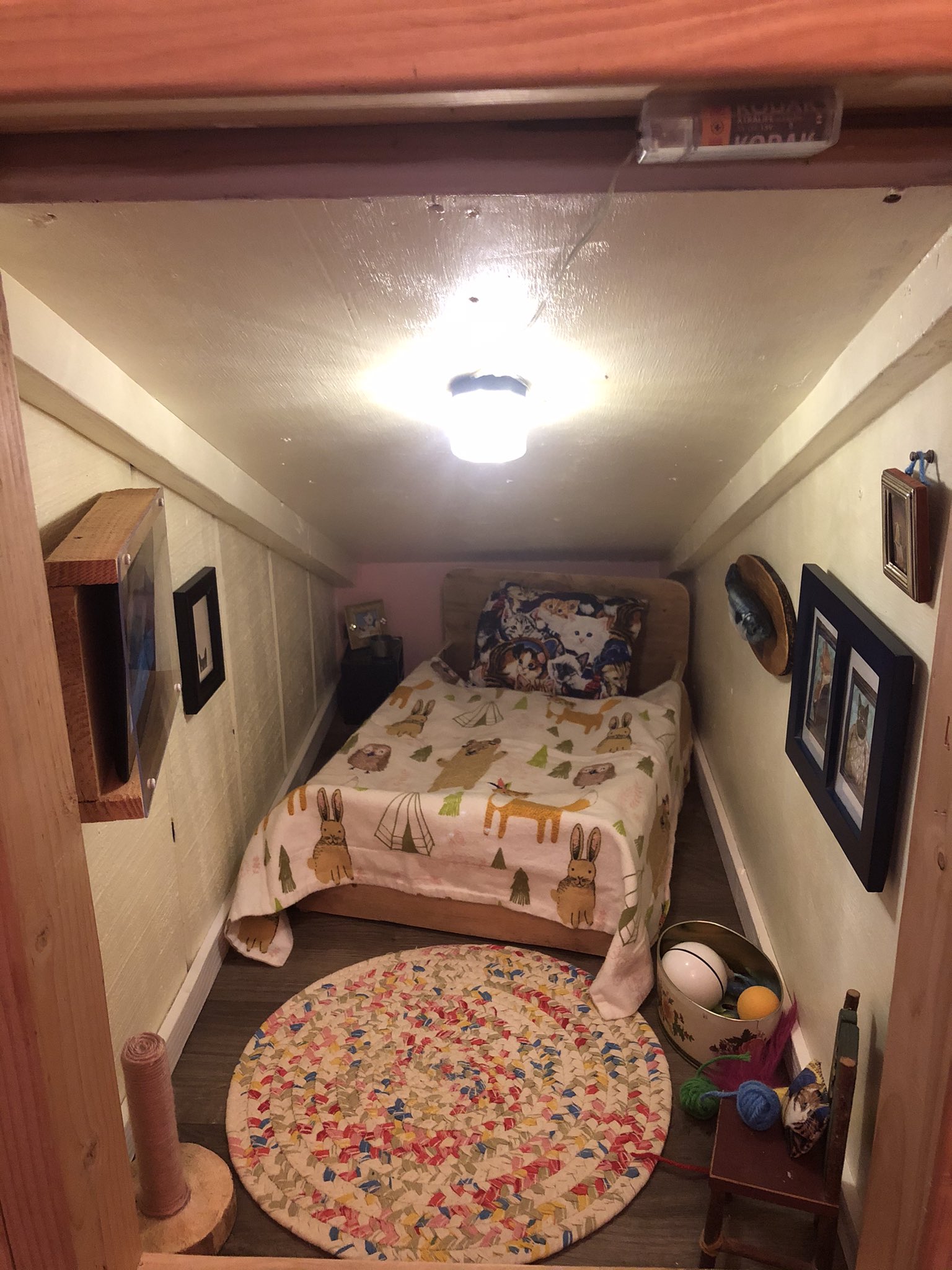 Si bien la mayoría de los gatos están felices de relajarse en un espacio suave de la alfombra donde recibe un poco de sol, un gatito afortunado ahora tiene el mejor lugar para relajarse.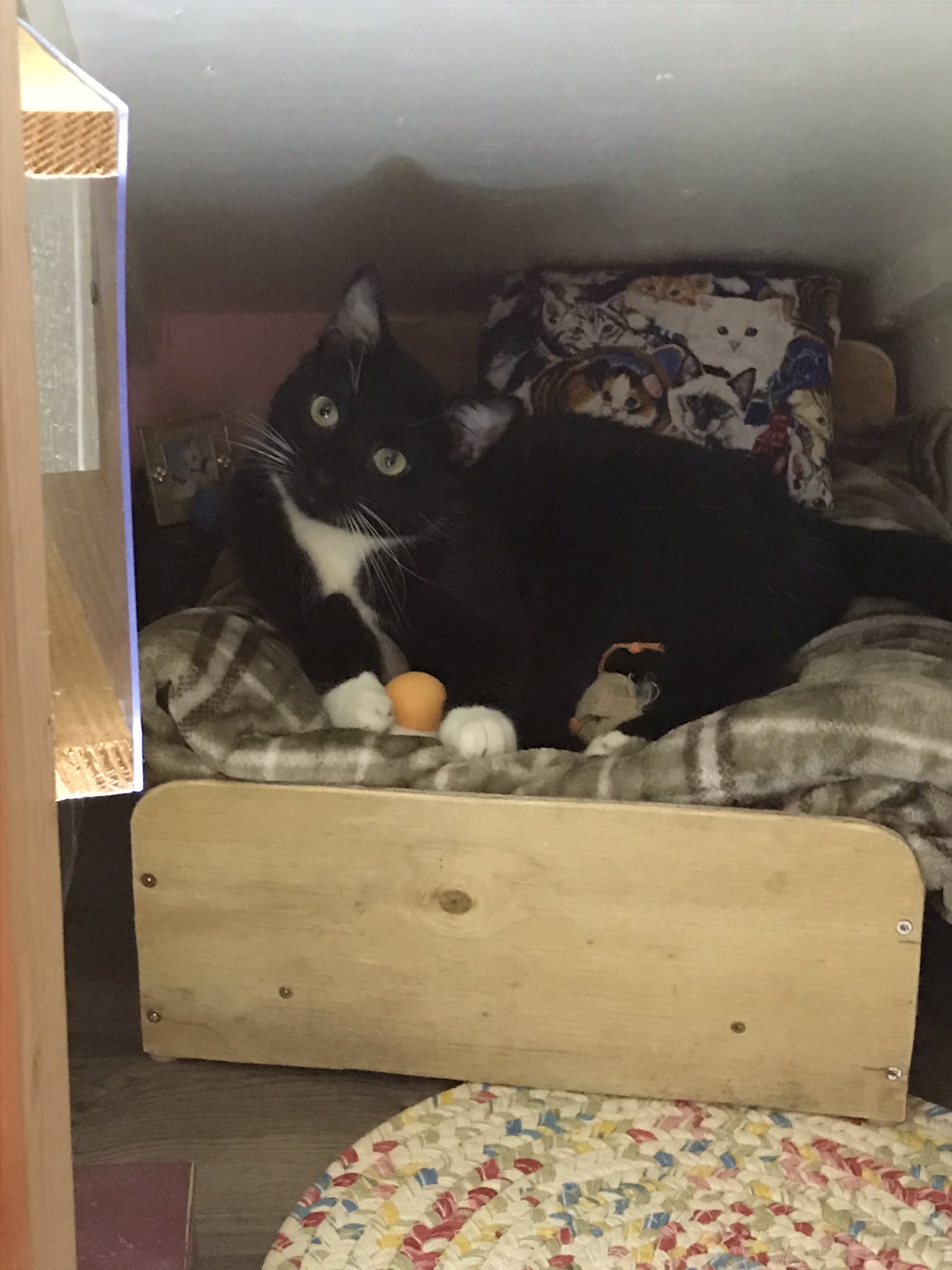 Wyatt, un hermoso gato de esmoquin, puede estirarse en su pequeña habitación y ver un poco de televisión cuando las cosas se ponen demasiado estresantes, gracias a un humano que no tiene miedo de hacer un esfuerzo adicional.
Su dueño, que se conoce con el nombre de @ CinnamonBear9 en Twitter, recientemente compartió algunas fotos del piso de soltero de Wyatt en línea y se volvieron virales.
Entenderás por qué cuando los veas.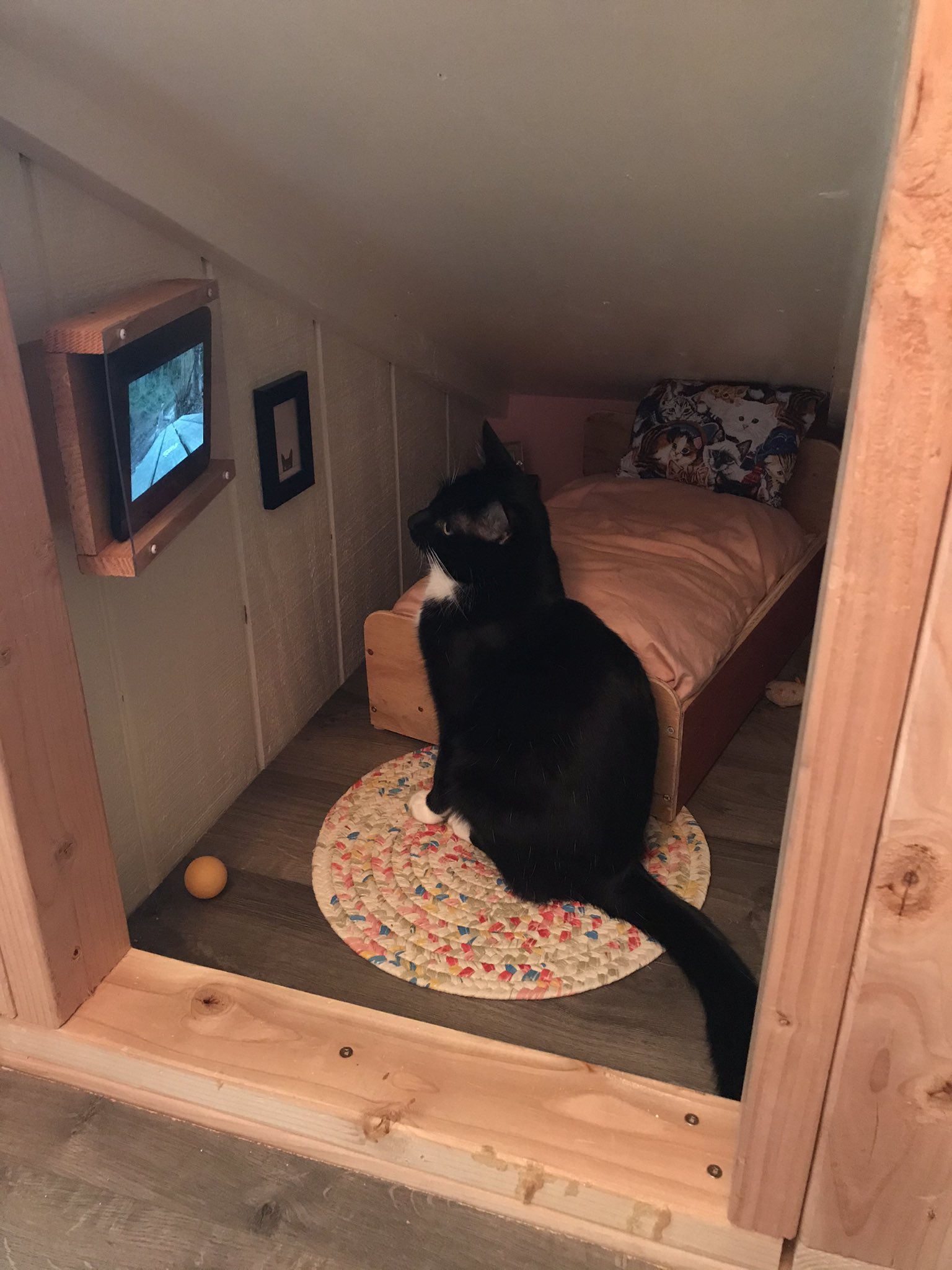 Como puede ver en la segunda foto de la serie anterior, la habitación de Wyatt se construyó dentro de un pequeño cubículo en un dormitorio, que de otra manera habría sido solo un espacio para almacenamiento. En cambio, lo convirtieron en un santuario que lleva las "comodidades de las criaturas" a otro nivel.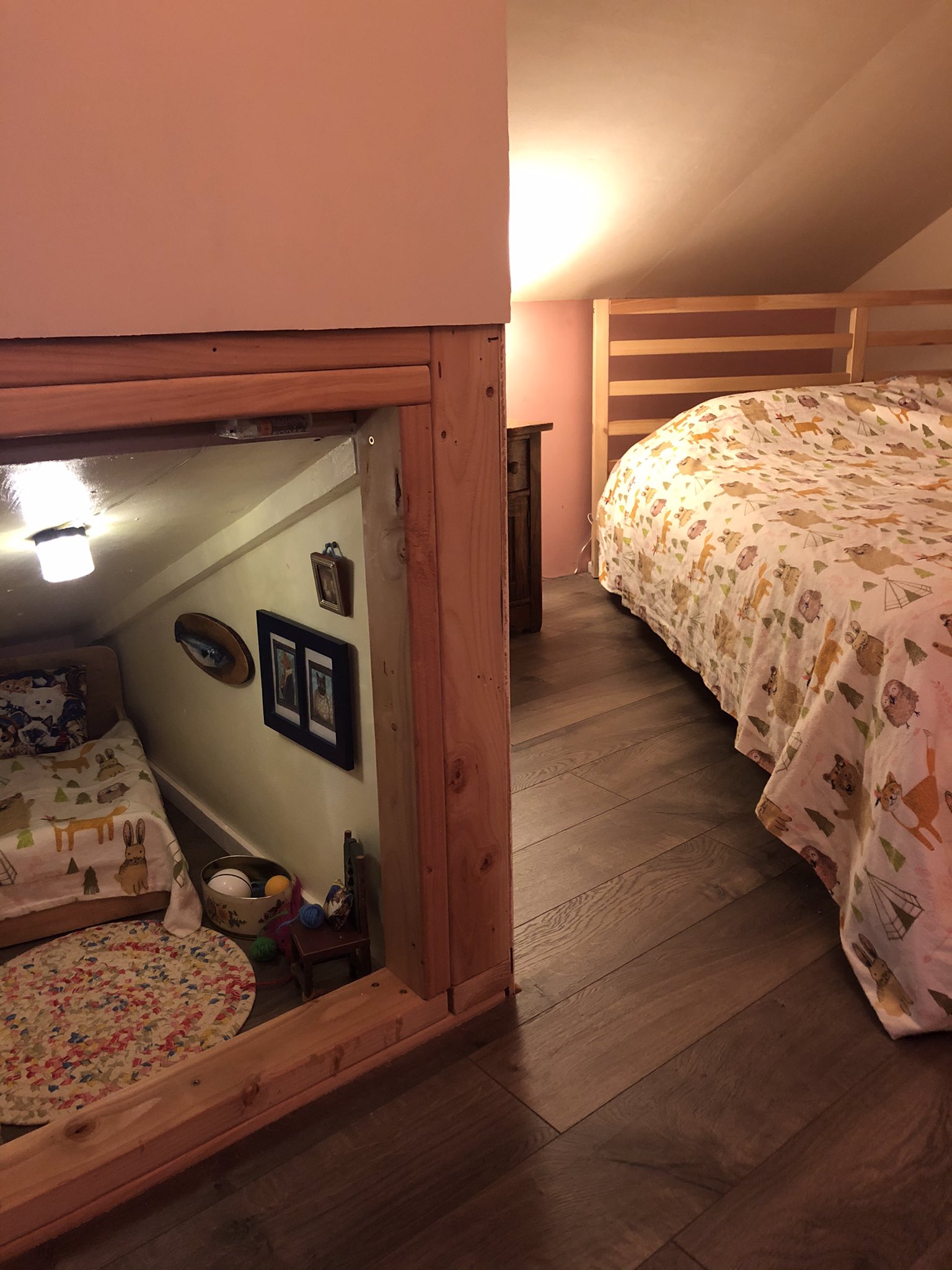 En el tweet, que ha recibido más de 55,000 me gusta hasta ahora, @ CinnamonBear9 escribió que Wyatt va allí para dormir y mirar videos de aves en YouTube. Un par de fotos lo muestran haciendo precisamente eso, acostado en su pequeña cama, que tiene una colcha de madera y una almohada con estampado de gato, mira la tableta que se colocó con tanta atención dentro de una funda protectora montada en la pared.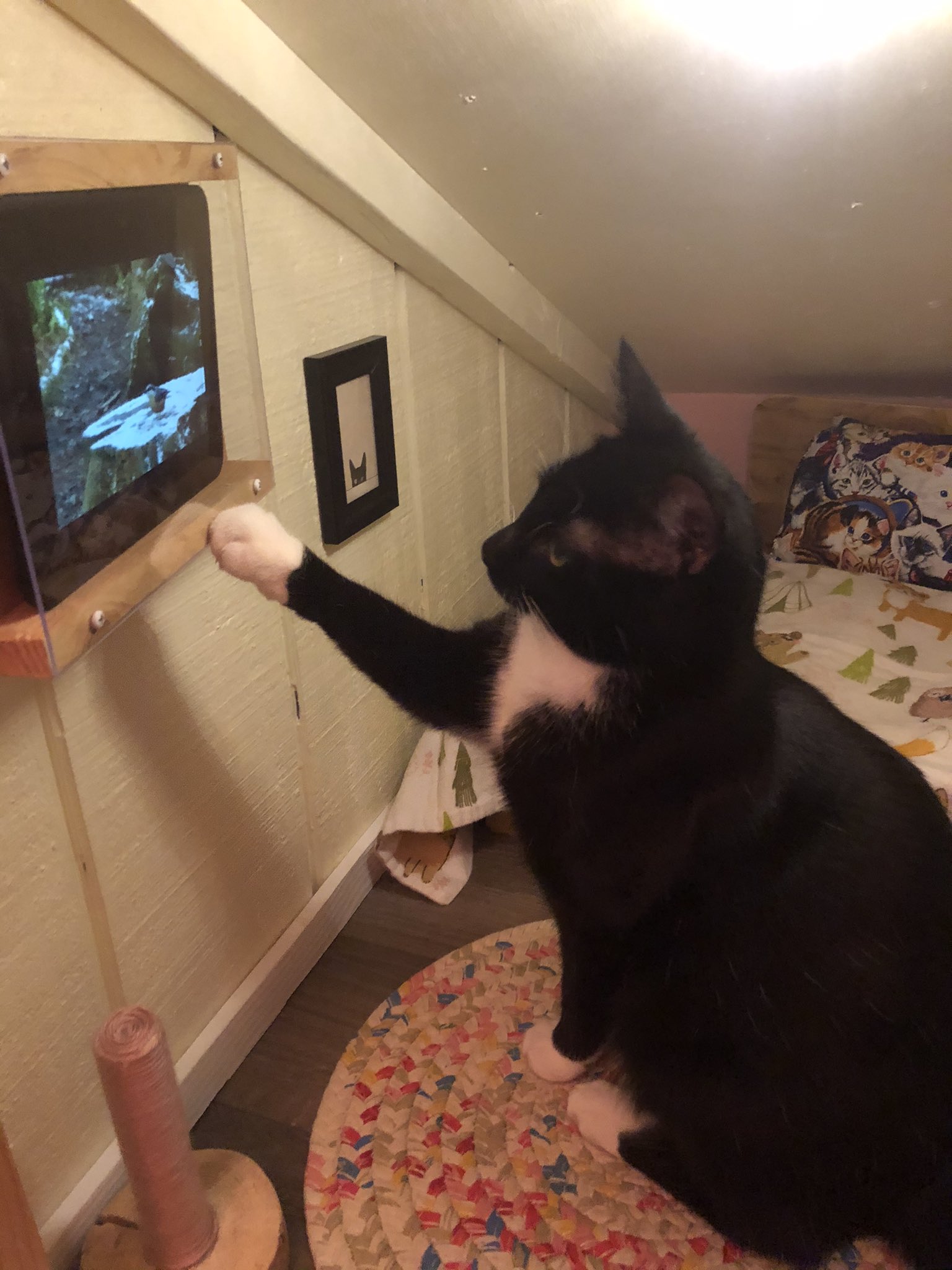 Una segunda publicación muestra lo importante que era mantener la televisión pequeña protegida, ya que Wyatt desliza juguetonamente la pantalla cuando se muestra un pájaro.
Here is the bedroom we finished for our cat this weekend. He actually goes in to nap and watch birds on YouTube 🙂 More pics coming #tinyhome #cats #catbedroom pic.twitter.com/k54OPBVZVG

— CinnamonBear (@CinnamonBear9) April 13, 2021
Desde las bolitas de hilo hasta el pez diminuto montado en la pared, el humano de Wyatt pensó en cada detalle que haría que un felino se sintiera como en casa.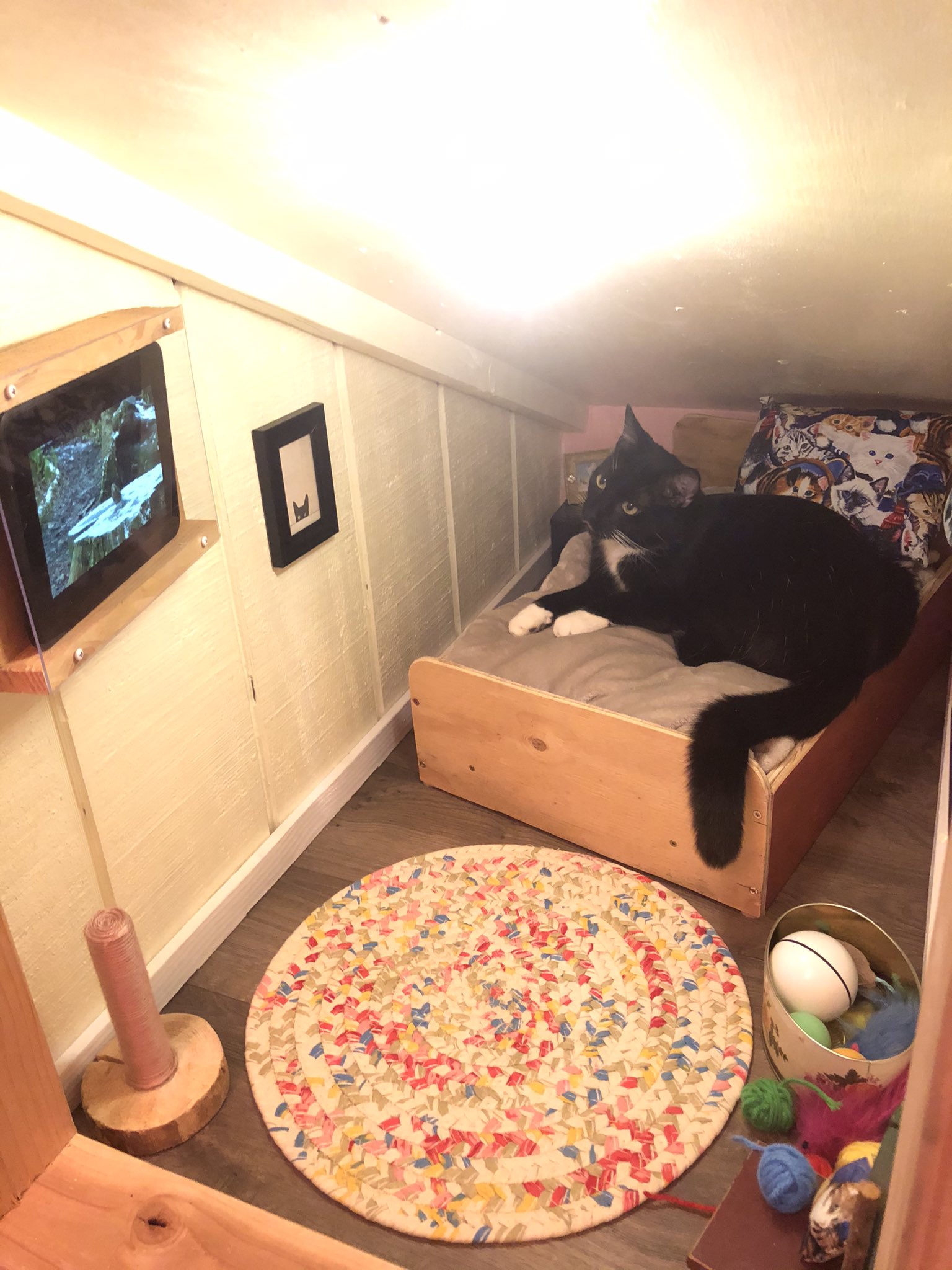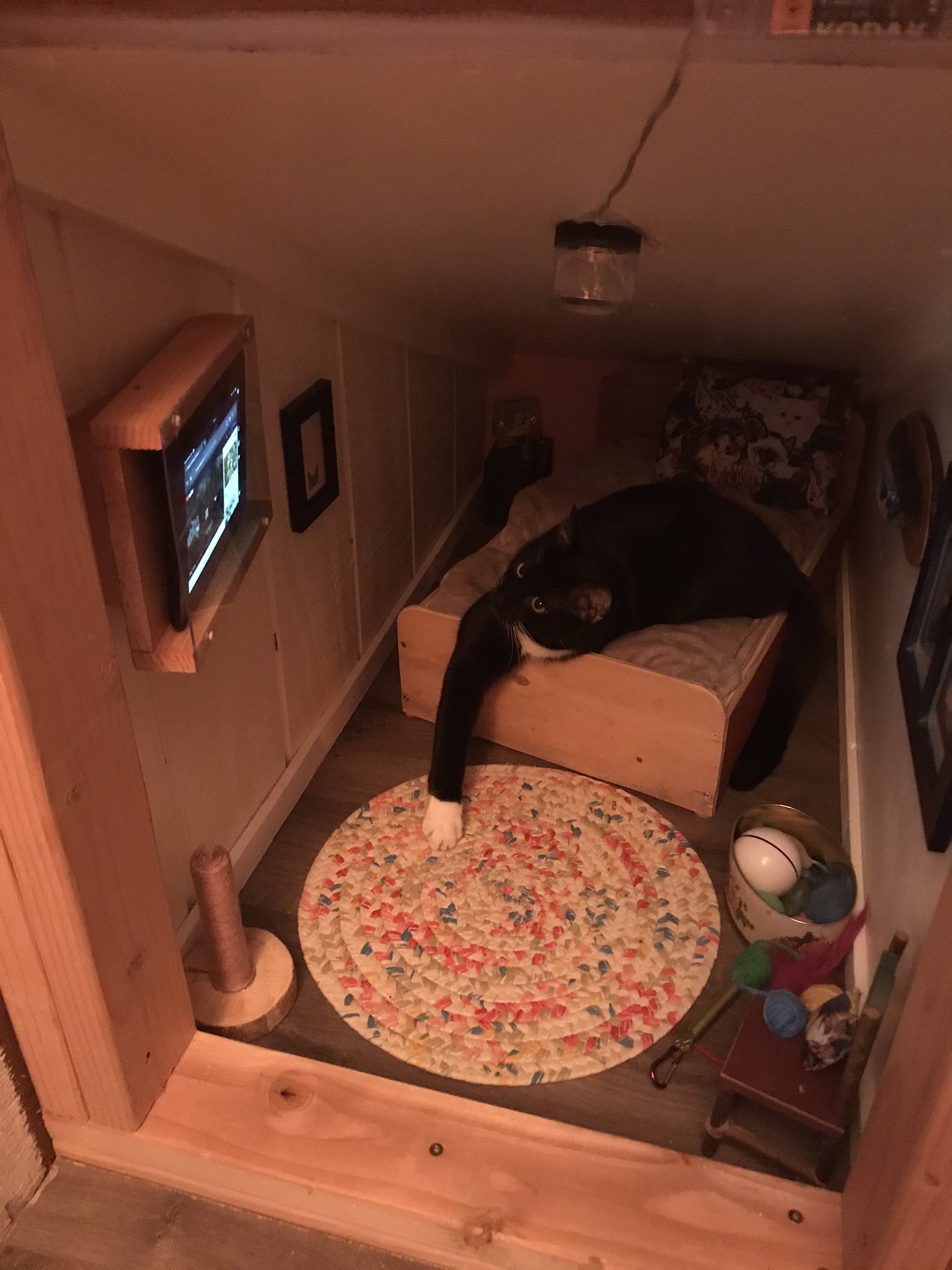 Puede ver un recorrido completo por la sala en este video en la propia página de TikTok de Wyatt .
¡Este gatito